2022 NFL Draft Results - Round 5
The 2022 NFL draft is now in the books.
262 players were selected in the the 87th NFL draft. The San Francisco 49ers selected QB Brock Purdy from Iowa State with the last pick of the draft and becomes the newest 'Mr. Irrelevant.'
The 2023 NFL draft will be held on April 27-29 in Kansas City, Missouri.
2022 1st Round Mock
Select a round for viewing:

1 2 3 4 5 6 7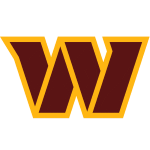 #144 *
Sam Howell
Ht/Wt:/ lbs
Position: QB
School: North Carolina
Class:

#145 *
Darian Kinnard
Ht/Wt:/ lbs
Position: G
School: Kentucky
Class:

#146 *
Micah McFadden
Ht/Wt:/ lbs
Position: LB
School: Indiana
Class:

#147
D.J. Davidson
Ht/Wt:/ lbs
Position: DT
School: Arizona State
Class:

#148 *
Khalil Shakir
Ht/Wt:/ lbs
Position: WR
School: Boise State
Class: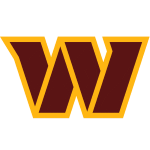 #149 *
Cole Turner
Ht/Wt:/ lbs
Position: TE
School: Nevada
Class:

#150 *
Thomas Booker
Ht/Wt:/ lbs
Position: DE
School: Stanford
Class:

#151
Tyler Allgeier
Ht/Wt:/ lbs
Position: RB
School: Brigham Young
Class:

#152
Delarrin Turner-Yell
Ht/Wt:/ lbs
Position: S
School: Oklahoma
Class:

#153
Tariq Woolen
Ht/Wt:/ lbs
Position: CB
School: Texas-San Antonio
Class:

#154 *
Snoop Conner
Ht/Wt:/ lbs
Position: RB
School: Mississippi
Class:

#155 *
Matt Waletzko
Ht/Wt:/ lbs
Position: T
School: North Dakota
Class:

#156 *
Jerome Ford
Ht/Wt:/ lbs
Position: RB
School: Cincinnati
Class:

#157 *
Zyon McCollum
Ht/Wt:/ lbs
Position: CB
School: Sam Houston State
Class:

#158 *
Tyreke Smith
Ht/Wt:/ lbs
Position: DE
School: Ohio State
Class:

#159
Eric Johnson
Ht/Wt:/ lbs
Position: DT
School: Missouri State
Class:

#160
Otito Ogbonnia
Ht/Wt:/ lbs
Position: DT
School: California-Los Angeles
Class:

#161
D'Marco Jackson
Ht/Wt:/ lbs
Position: ILB
School: Appalachian State
Class:

#162 *
Montrell Washington
Ht/Wt:/ lbs
Position: WR
School: Samford
Class:

#163 *
Kyle Philips
Ht/Wt:/ lbs
Position: WR
School: California-Los Angeles
Class: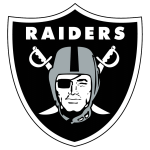 #164 *
Kyren Williams
Ht/Wt:/ lbs
Position: RB
School: Notre Dame
Class:

#165 *
Esezi Otomewo
Ht/Wt:/ lbs
Position: DE
School: Minnesota
Class:

#166 *
Tycen Anderson
Ht/Wt:/ lbs
Position: S
School: Toledo
Class:

#167
DaRon Bland
Ht/Wt:/ lbs
Position: CB
School: Fresno State
Class:

#168 *
Braxton Jones
Ht/Wt:/ lbs
Position: T
School: Southern Utah
Class:

#169 *
Ty Chandler
Ht/Wt:/ lbs
Position: RB
School: North Carolina
Class:

#170 *
Teagan Quitoriano
Ht/Wt:/ lbs
Position: TE
School: Oregon State
Class:

#171 *
Luke Wattenberg
Ht/Wt:/ lbs
Position: C
School: Washington
Class:

#172
Samuel Womack
Ht/Wt:/ lbs
Position: CB
School: Toledo
Class:

#173 *
Marcus McKethan
Ht/Wt:/ lbs
Position: G
School: North Carolina
Class:

#174 *
Dominique Robinson
Ht/Wt:/ lbs
Position: DE
School: Miami (OH)
Class: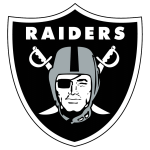 #175 *
Matthew Butler
Ht/Wt:/ lbs
Position: DT
School: Tennessee
Class:

#176 *
Damone Clark
Ht/Wt:/ lbs
Position: LB
School: Louisiana State
Class:

#177 *
James Mitchell
Ht/Wt:/ lbs
Position: TE
School: Virginia Tech
Class:

#178 *
John Ridgeway
Ht/Wt:/ lbs
Position: DT
School: Arkansas
Class:

#179 *
Kingsley Enagbare
Ht/Wt:/ lbs
Position: DE
School: South Carolina
Class: