2020 NFL Draft Results - Round 7
The 2020 NFL draft is now in the books.
The three day draft was all done remotely and done very well.
255 players were selected over the seven rounds, ending with the "Mr. Irrelevent" pick of Linebacker Tae Crowder from Georgia.
We'd like to thank all of those who visited the site throughout the year, and we'll be back soon with our 2021 NFL mock draft.
2020 1st Round Mock
Select a round for viewing:

1 2 3 4 5 6 7

#215
Markus Bailey
Ht/Wt:6' 1"/240 lbs
Position: LB
School: Purdue
Class:

#216
Kamren Curl
Ht/Wt:6' 2"/201 lbs
Position: DB
School: Arkansas
Class:

#217 *
Jauan Jennings
Ht/Wt:6' 3"/209 lbs
Position: WR
School: Tennessee
Class:

#218
Carter Coughlin
Ht/Wt:6' 4"/245 lbs
Position: LB
School: Minnesota
Class:

#219 *
Geno Stone
Ht/Wt:5' 10"/210 lbs
Position: DB
School: Iowa
Class:

#220
K.J. Hill
Ht/Wt:6' 0"/195 lbs
Position: WR
School: Ohio State
Class:

#221
Stantley Thomas-Oliver III
Ht/Wt:6' 2"/184 lbs
Position: DB
School: FIU
Class:

#222
Eno Benjamin
Ht/Wt:5' 10"/201 lbs
Position: RB
School: Arizona State
Class:

#223
Chris Claybrooks
Ht/Wt:6' 0"/176 lbs
Position: DB
School: Memphis
Class:

#224 *
Cole McDonald
Ht/Wt:6' 4"/220 lbs
Position: QB
School: Hawaii
Class:

#225 *
Kenny Willekes
Ht/Wt:6' 4"/260 lbs
Position: DE
School: Michigan State
Class:

#226 *
Arlington Hambright
Ht/Wt:6' 5"/300 lbs
Position: OL
School: Oklahoma State
Class:

#227 *
Lachavious Simmons
Ht/Wt:6' 5"/315 lbs
Position: OL
School: Tennessee State
Class:

#228 *
Sterling Hofrichter
Ht/Wt:5' 9"/199 lbs
Position: K
School: Syracuse
Class:

#229 *
James Smith-Williams
Ht/Wt:6' 3"/265 lbs
Position: DE
School: North Carolina State
Class:

#230 *
Dustin Woodard
Ht/Wt:6' 2"/291 lbs
Position: OL
School: Memphis
Class:

#231
Ben DiNucci
Ht/Wt:6' 3"/210 lbs
Position: QB
School: James Madison
Class: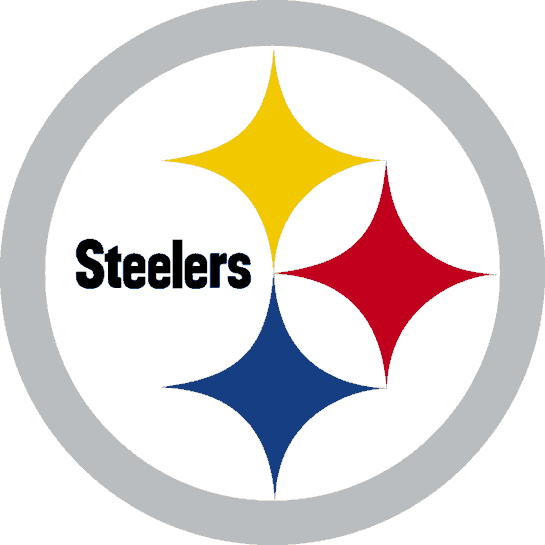 #232
Carlos Davis
Ht/Wt:6' 2"/320 lbs
Position: DL
School: Nebraska
Class:

#233 *
Casey Toohill
Ht/Wt:6' 4"/247 lbs
Position: LB
School: Stanford
Class:

#234
Clay Johnston
Ht/Wt:6' 1"/232 lbs
Position: LB
School: Baylor
Class:

#235 *
Jashon Cornell
Ht/Wt:6' 3"/285 lbs
Position: DT
School: Ohio State
Class:

#236 *
Vernon Scott
Ht/Wt:6' 2"/206 lbs
Position: S
School: TCU
Class:

#237 *
Thakarius Keyes
Ht/Wt:6' 1"/200 lbs
Position: CB
School: Tulane
Class:

#238 *
T.J. Brunson
Ht/Wt:6' 1"/230 lbs
Position: LB
School: South Carolina
Class:

#239 *
Dane Jackson
Ht/Wt:6' 0"/190 lbs
Position: DB
School: Pittsburgh
Class:

#240
Tommy Stevens
Ht/Wt:6' 5"/235 lbs
Position: QB
School: Penn State
Class:

#241 *
Chapelle Russell
Ht/Wt:6' 1"/230 lbs
Position: LB
School: Temple
Class:

#242 *
Jonathan Garvin
Ht/Wt:6' 4"/256 lbs
Position: DL
School: Miami (FL)
Class:

#243
Chris Jackson
Ht/Wt:6' 0"/186 lbs
Position: DB
School: Marshall
Class:

#244 *
Nate Stanley
Ht/Wt:6' 4"/243 lbs
Position: QB
School: Iowa
Class:

#245 *
Raymond Calais
Ht/Wt:5' 9"/180 lbs
Position: RB
School: Louisiana
Class:

#246 *
Malcolm Perry
Ht/Wt:5' 9"/190 lbs
Position: QB
School: Navy
Class:

#247 *
Chris Williamson
Ht/Wt:6' 0"/205 lbs
Position: DB
School: Minnesota
Class:

#248 *
Sam Sloman
Ht/Wt:5' 8"/205 lbs
Position: K
School: Miami (OH)
Class:

#249 *
Brian Cole II
Ht/Wt:6' 2"/210 lbs
Position: S
School: Mississippi State
Class:

#250 *
Tremayne Anchrum
Ht/Wt:6' 2"/315 lbs
Position: T
School: Clemson
Class:

#251 *
Stephen Sullivan
Ht/Wt:6' 5"/242 lbs
Position: TE
School: LSU
Class:

#252 *
Tyrie Cleveland
Ht/Wt:6' 2"/205 lbs
Position: WR
School: Florida
Class:

#253 *
Kyle Hinton
Ht/Wt:6' 2"/295 lbs
Position: G
School: Washburn
Class:

#254 *
Derrek Tuszka
Ht/Wt:6' 5"/243 lbs
Position: DE
School: North Dakota State
Class:

#255 *
Tae Crowder
Ht/Wt:6' 3"/235 lbs
Position: LB
School: Georgia
Class:
# 247 - Compensatory selection


# 248 - Compensatory selection


# 249 - Compensatory selection


# 250 - Compensatory selection


# 251 - Compensatory selection


# 252 - Compensatory selection


# 253 - Compensatory selection


# 254 - Compensatory selection


# 255 - Compensatory selection