2016 NFL Draft Results - Round 4
The 2016 NFL draft is now in the books - from Jared Goff at No. 1 to "Mr. Irrelevant" Kalan Reed at No. 253.
There was 253 selections made over the seven rounds. Four picks have been forfeited - three for violations and one for a supplemental draft pick.
1st Round Mock
- updated April 28th.
2nd Round Re-Mock
- Re-Mock after round 1.
Select a round for viewing:

1 2 3 4 5 6 7

#99
Joe Schobert
Ht/Wt:6' 2"/240 lbs
Position: LB
School: Wisconsin

#100 *
Connor Cook
Ht/Wt:6' 4"/220 lbs
Position: QB
School: Michigan State

#101
Charles Tapper
Ht/Wt:6' 2"/282 lbs
Position: DE
School: Oklahoma

#102
Joshua Perry
Ht/Wt:6' 4"/254 lbs
Position: LB
School: Ohio State

#103
Sheldon Day
Ht/Wt:6' 2"/285 lbs
Position: DL
School: Notre Dame

#104
Tavon Young
Ht/Wt:5' 9"/183 lbs
Position: CB
School: Temple

#105 *
Parker Ehinger
Ht/Wt:6' 7"/318 lbs
Position: OL
School: Cincinnati

#106 *
Eric Murray
Ht/Wt:6' 0"/199 lbs
Position: CB
School: Minnesota

#107 *
Chris Moore
Ht/Wt:6' 2"/190 lbs
Position: WR
School: Cincinnati

#108
Ryan Smith
Ht/Wt:6' 0"/185 lbs
Position: DB
School: North Carolina Central

#109
B.J. Goodson
Ht/Wt:6' 1"/242 lbs
Position: LB
School: Clemson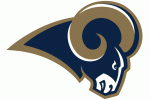 #110
Tyler Higbee
Ht/Wt:6' 6"/250 lbs
Position: TE
School: Western Kentucky

#111
Miles Killebrew
Ht/Wt:6' 3"/230 lbs
Position: DB
School: Southern Utah

#112 *
Malcolm Mitchell
Ht/Wt:6' 1"/195 lbs
Position: WR
School: Georgia

#113 *
Nick Kwiatkoski
Ht/Wt:6' 2"/235 lbs
Position: LB
School: West Virginia

#114 *
Ricardo Louis
Ht/Wt:6' 2"/215 lbs
Position: WR
School: Auburn

#115
De'Vondre Campbell
Ht/Wt:6' 5"/239 lbs
Position: LB
School: Minnesota

#116
Hassan Ridgeway
Ht/Wt:6' 3"/314 lbs
Position: DT
School: Texas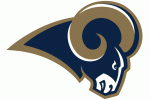 #117 *
Pharoh Cooper
Ht/Wt:5' 11"/207 lbs
Position: WR
School: South Carolina

#118
Juston Burris
Ht/Wt:6' 0"/212 lbs
Position: CB
School: North Carolina State

#119
Tyler Ervin
Ht/Wt:5' 10"/177 lbs
Position: RB
School: San Jose State

#120 *
David Onyemata
Ht/Wt:6' 4"/300 lbs
Position: DT
School:

#121
Willie Beavers
Ht/Wt:6' 5"/309 lbs
Position: OL
School: Western Michigan

#122
Andrew Billings
Ht/Wt:6' 2"/310 lbs
Position: DT
School: Baylor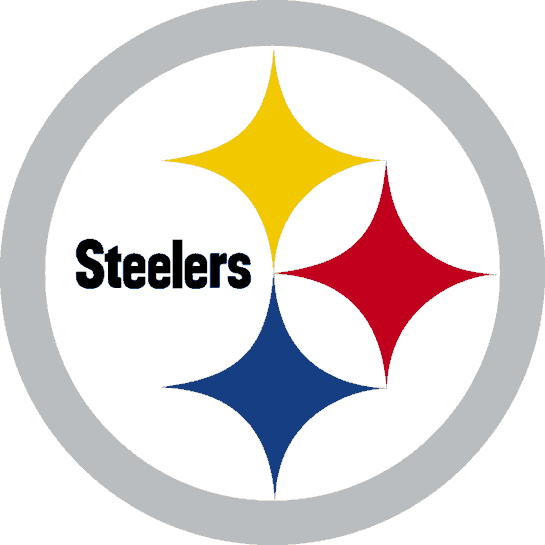 #123
Jerald Hawkins
Ht/Wt:6' 6"/305 lbs
Position: T
School: LSU

#124 *
Deon Bush
Ht/Wt:6' 1"/205 lbs
Position: DB
School: Miami (FL)

#125 *
Antonio Morrison
Ht/Wt:6' 1"/229 lbs
Position: LB
School: Florida

#126
Demarcus Robinson
Ht/Wt:6' 1"/204 lbs
Position: WR
School: Florida

#127 *
Deiondre' Hall
Ht/Wt:6' 2"/190 lbs
Position: DB
School: UNI

#128
Evan Boehm
Ht/Wt:6' 3"/320 lbs
Position: C
School: Missouri

#12 (
Derrick Kindred
Ht/Wt:5' 10"/207 lbs
Position: S
School: TCU

#130 *
Alex Lewis
Ht/Wt:6' 6"/290 lbs
Position: OL
School: Nebraska

#131 *
Blake Martinez
Ht/Wt:6' 2"/247 lbs
Position: LB
School: Stanford

#132 *
Willie Henry
Ht/Wt:6' 3"/311 lbs
Position: DT
School: Michigan

#133 *
Rashard Robinson
Ht/Wt:6' 1"/163 lbs
Position: DB
School: LSU

#134 *
Kenneth Dixon
Ht/Wt:5' 10"/212 lbs
Position: RB
School: Louisiana Tech

#135 *
Dak Prescott
Ht/Wt:6' 2"/230 lbs
Position: QB
School: Mississippi State

#136 *
Devontae Booker
Ht/Wt:5' 11"/212 lbs
Position: RB
School: Utah

#137 *
Dean Lowry
Ht/Wt:6' 6"/290 lbs
Position: DL
School: Northwestern

#138 *
Seth DeValve
Ht/Wt:6' 4"/245 lbs
Position: TE
School: Princeton

#139 *
Cardale Jones
Ht/Wt:6' 5"/250 lbs
Position: QB
School: Ohio State