2015 NFL Draft Results - Round 7
The first three rounds of the 2015 NFL draft are in the books. Rounds four through seven will happen on Saturday, starting at noon ET.
We'll be updating picks as they are made. Check out our
1st round mock
to see how we did.
We've re-done our
2nd round mock
taking into account picks made in the first round.
Select a round for viewing:

1 2 3 4 5 6 7

#218
Anthony Morris
Ht/Wt:6' 6"/290 lbs
Position: T
School: Tennessee State

#219 *
Hayes Pullard
Ht/Wt:6' 1"/230 lbs
Position: LB
School: USC

#220
Neal Sterling
Ht/Wt:6' 4"/235 lbs
Position: WR
School: Monmouth

#221
Andre Debose
Ht/Wt:6' 0"/187 lbs
Position: WR
School: Florida

#222
Austin Reiter
Ht/Wt:6' 3"/286 lbs
Position: C
School: South Florida

#223
Deon Simon
Ht/Wt:6' 4"/332 lbs
Position: DT
School: Northwestern State

#224 *
Bryce Hager
Ht/Wt:6' 2"/235 lbs
Position: LB
School: Baylor

#225
Jake Rodgers
Ht/Wt:6' 6"/320 lbs
Position: T
School: Eastern Washington

#226
Bobby Hart
Ht/Wt:6' 4"/318 lbs
Position: T
School: Florida State

#227
Martin Ifedi
Ht/Wt:6' 3"/275 lbs
Position: DE
School: Memphis

#228
Austin Shepherd
Ht/Wt:6' 5"/320 lbs
Position: OL
School: Alabama

#229 *
Ben Koyack
Ht/Wt:6' 5"/254 lbs
Position: TE
School: Notre Dame

#230
Marcus Murphy
Ht/Wt:5' 9"/195 lbs
Position: RB
School: Missouri

#231 *
Joey Iosefa
Ht/Wt:6' 0"/245 lbs
Position: RB
School: Hawaii

#232 *
Edmond Robinson
Ht/Wt:6' 4"/230 lbs
Position: LB
School: Newberry

#233
Da'Ron Brown
Ht/Wt:6' 0"/197 lbs
Position: WR
School: Northern Illinois

#234
Dezmin Lewis
Ht/Wt:6' 4"/212 lbs
Position: WR
School: Central Arkansas

#235
Kenny Hilliard
Ht/Wt:6' 0"/226 lbs
Position: RB
School: LSU

#236 *
Mark Nzeocha
Ht/Wt:6' 2"/232 lbs
Position: LB
School: Wyoming

#237
Brian Mihalik
Ht/Wt:6' 9"/295 lbs
Position: DE
School: Boston College

#238
Mario Alford
Ht/Wt:5' 8"/174 lbs
Position: WR
School: West Virginia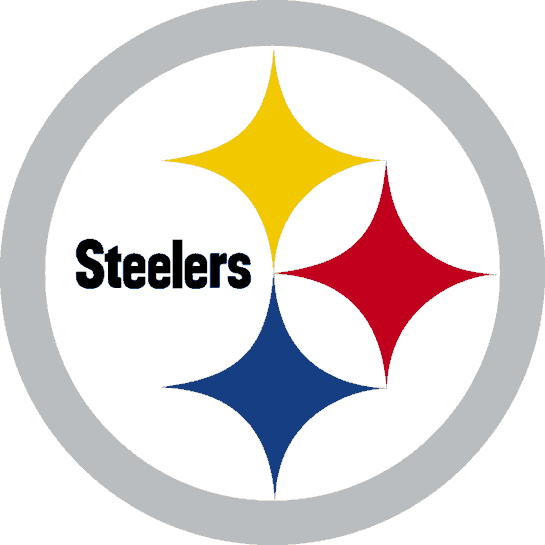 #239
Gerod Holliman
Ht/Wt:6' 2"/213 lbs
Position: S
School: Louisville

#240
Corey Robinson
Ht/Wt:6' 8"/344 lbs
Position: T
School: South Carolina

#241 *
Ifo Ekpre-Olomu
Ht/Wt:5' 10"/195 lbs
Position: CB
School: Oregon

#242 *
Dexter McDonald
Ht/Wt:6' 1"/200 lbs
Position: CB
School: Kansas

#243 *
Laurence Gibson
Ht/Wt:6' 6"/274 lbs
Position: OL
School: Virginia Tech

#244 *
Trenton Brown
Ht/Wt:6' 8"/355 lbs
Position: G
School: Florida

#245 *
Tre McBride
Ht/Wt:6' 2"/205 lbs
Position: WR
School: William & Mary

#246 *
Geoff Swaim
Ht/Wt:6' 4"/242 lbs
Position: TE
School: Texas

#247
Darryl Roberts
Ht/Wt:5' 11"/177 lbs
Position: DB
School: Marshall

#248
Ryan Murphy
Ht/Wt:6' 3"/213 lbs
Position: S
School: Oregon State

#249 *
Akeem King
Ht/Wt:6' 3"/214 lbs
Position: S
School: San Jose State

#250 *
Trevor Siemian
Ht/Wt:6' 3"/210 lbs
Position: QB
School: Northwestern

#251 *
Taurean Nixon
Ht/Wt:6' 0"/185 lbs
Position: CB
School: Tulane

#252 *
Josh Furman
Ht/Wt:6' 2"/202 lbs
Position: LB
School: Oklahoma State

#253 *
Xzavier Dickson
Ht/Wt:6' 3"/268 lbs
Position: LB
School: Alabama

#254 *
Rory Anderson
Ht/Wt:6' 5"/227 lbs
Position: TE
School: South Carolina

#255 *
Denzelle Good
Ht/Wt:/ lbs
Position: T
School: Mars Hill

#256 *
Gerald Christian
Ht/Wt:6' 3"/250 lbs
Position: TE
School: Louisville